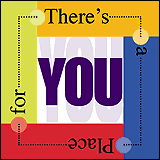 Northwest Iowa Community College was started in 1966 as a pilot program sponsored by the Department of Education in cooperation with the local high schools. NCC celebrated its 40th anniversary in April of 2006.

VISION
We are driven to be the community college of choice for learning.

MISSION
Northwest Iowa Community College is a progressive learning college rapidly responding to the changing needs of our global community.

WHO WE ARE
The College exists to provide lifelong learning opportunities to the people in the counties of Lyon, O'Brien, Sioux, Osceola, and Cherokee. NCC has an " open-door" policy for all persons of post-high school age. Admission is granted on the basis of an individual's interest, aptitude, previous experience, career objective, and ability to benefit. NCC is open to individuals who meet the above requirements and can benefit from the education. (Compliance with Civil Rights Title VI, VII, IX, X,and Rehabilitation Act.)


WHERE WE ARE
The College is located on a 263 acre campus along Highway 18 on the west side of Sheldon. Sheldon, Iowa
is located at the intersection of U.S. Highway 60 and Iowa State Highway 18 in the far northwest part of the state. Sheldon is located one hour from Sioux City, IA, and Sioux Falls, SD; and less than four hours from
Des Moines, IA, and Minneapolis, MN.





STUDENTS
There are over 1000 students enrolled each semester at NCC. Students come from 44 of Iowa's 99 counties. 76% are 22 or younger; 24% are 23 or older. 87% of our students work while going to school, and about half receive some type of financial aid. There are 53% female students and 47% male students.


WHAT WE TEACH
There are over 30 programs of study at NCC, including Arts & Science transfer and programs covering manufacturing, electrical, automotive, computers, business, and health. NCC also offers non-credit
continuing education and training for business and industry.


WHO WILL TEACH YOU
The instructors at NCC are professionals in their field who have real-life experience and teach their students what is necessary to be successful in the job market. The average class size is 15. Students are known by name and are able to call upon their instructors for individualized help when necessary.


ACCREDITATION
Northwest Iowa Community College is accredited by the North Central Association of Colleges and Schools and the Iowa Department of Education, The Higher Learning Commission of the North Central Association,
30 North LaSalle Street, Suite 2400, Chicago, Illinois 60602-2504. Various businesses and industries in northwest Iowa and across the state support the College and its programs through involvement on advisory committees, by donating equipment and scholarship money, and by hiring our graduates.

SMOKEFREE POLICY
The Smokefree Air Act law went into effect July 1, 2008. Northwest Iowa Community College's buildings, grounds, and college vehicles are now smoke free. In addition smoking is no longer allowed outdoors, inside vehicles parked on campus, and on any college-owned property including the residence halls. Click here for more information...


EQUAL OPPORTUNITY STATEMENT
It is the policy of Northwest Iowa Community College not to discriminate on the basis of race, creed, color. sex, sexual orientation, gender identity, national origin, religion, or physical or mental disability in its programs, activities, or employment practices as required by state and federal nondiscrimination laws.

Northwest Iowa Community College will not tolerate violations of state and federal nondiscrimination laws. All inquiries or grievances regarding discrimination based on race, creed, color. sex, sexual orientation, gender identity, national origin, religion, or physical or mental disability may be directed to the Affirmative Action Officer, Sandy Bruns, Director of Human Resources, Northwest Iowa Community College, 603 W. Park Street, Sheldon, IA 51201, telephone 712-324-5061.
COMMUNICATIONS WITH THE PUBLIC
What we collect and how we use it...READ MORE